From March 1 to March 31, the exhibition will be shown at Galerie Prins aan de Gracht Global Art.
Prinsengracht 650 1017 KV Amsterdam The Netherlands.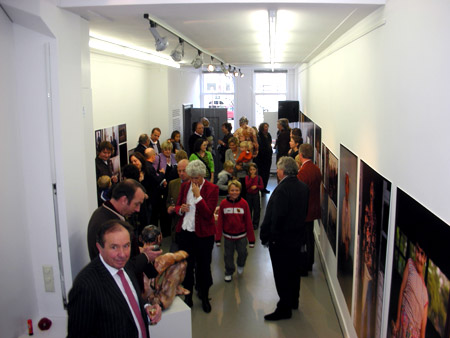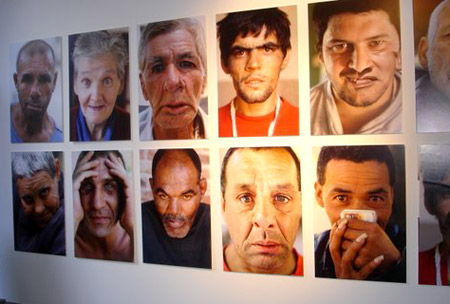 THE ARTISTS
DUBÉ
Dubé was born in Montevideo, Uruguay in 1965. He started working in the film industry at the early age of 19. Experimenting with different forms of image making, he gradually focused on the audiovisual part and developed himself as a filmmaker. His great passion is documentary film making. Although, he has been recognized as a well-known commercial film director in Uruguay as well as Mexico. His great strength is capturing the essence of human being. The contact between his subject and himself leaves us with a very human touch in all his documentary work. During his latest assignment on the sugar cane workers in the north of Uruguay he combined film making with photography, which resulted in the exhibition " Los Peludos". The exhibition currently travels around Latin America. Dubé lives in Montevideo and is co-owner of the production company Indias.
SUSETTE KOK
Born in 1967 in Hilversum, the Netherlands, Susette Kok is a fourth generation professional photographer. Already during her childhood years, assisting her father in his studio was part of daily life. She studied International Communications in Amsterdam and held several senior advertising positions in Singapore, Moscow and New York. Her quest in different forms of art ended in photography after all. In Montevideo she decided to follow her family roots and turn her experience and cultural blend into both commercial and social photography projects. The socio-economical situation in Uruguay made her realize that her photography could make a contribution to a better society. Her last project in a public hospital in Montevideo on premature babies and motherhood gave her the opportunity to form a national campaign. The "Fondo Rosado" generated a tremendous awareness campaign and brought together both the private and public sector with contributions of various multinationals.
Susette Kok lives in Montevideo, Uruguay together with her husband and four children.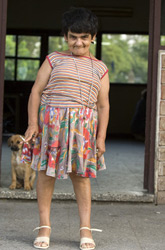 LAURA SANJURJO
Laura Sanjurjo was born in Mar del Plata, Argentina in 1966. She finished her art studies in 1988 at the renowned art academy " Escuela Nacional de Bellas Artes" in Buenos Aires. Since 1990 she has been living in Punta del Este, Uruguay where she started working with different art forms, applying them to architecture, interior design, furniture, and fashion. In the meantime she further deepened her work in painting and sculpting. During the last three years she works with photography of fashion magazines, successfully creating a personal style of collage portraiture. This technique has been applied to her sculpture as well. Her paintings and sculptures have been exhibited in different countries.
Laura works as an artist and fashion designer in Punta del Este Uruguay. www.laurasanjurjo.com